<!body bgcolor="#748cdb"> <!body bgcolor="#a6b6ea">

PHYS 461 & 561: BIOPHYSICS
Course Instructor - Fall 2009/2010: Prof. Brigita Urbanc
---

	Lectures:	DISQUE 919, TUESDAYS & THURSDAYS: 11:00 am - 12:20 pm
	Office:		DISQUE 909
	Office Hours:	BY E-MAIL APPOINTMENTS
	Phone:		(215) 895-2726
	e-mail:		brigita@drexel.edu

---
Biophysics is an interdisciplinary science that employs and develops theories and methods of the physical sciences for the investigation of biological systems. The undergraduate PHYS-461 & graduate PHYS-561 courses are merged into one introductory biophysics course on proteins. Currently, protein physics is one of the fastest growing physics research areas that is vital to many other fields, including medicine, bioengineering, and biology. There are two major ways that the protein science is affected by physics: (i) through physical principles undelying molecular interactions and (ii) through development and application of physical methods to studies of proteins. The topics that are discussed troughout the course include elementary interactions in proteins, secondary structures of peptide chains, role of water environment in protein interactions, protein structures, denaturation, protein folding and assembly. No biological background is assumed, in fact, among the miriad of protein functions, we will only touch upon the ones absolutely necessary to demonstrate the role of protein spatial structures in their biochemical activities. Basic physics background including elements of thermodynamics, statistical physics, quantum physics principles, and phase transitions will be employed to the degree necessary to understand the protein physics. The problem assignments will be given every two weeks to both undergraduate and graduate students with extra problems for the latter. Additional problems and reading assignments will be selected for graduate students also on the midterm and final exams.
---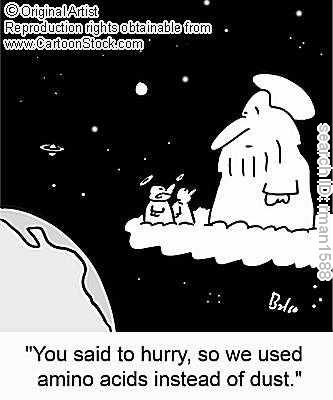 REQUIREMENTS AND OTHER INFORMATION
TEXTBOOK:
Alexei V. Finkelstein and Oleg B. Ptitsyn
Protein Physics: A Course of Lectures
Academic Press (An imprint of Elsevier Science) 2002
ISBN: 0-12-256781



COURSE SYLLABUS (21 Sep. 2009).
LECTURE NOTES: FALL: QUARTER 2009-2010
HOMEWORK ASSIGNMENTS: FALL QUARTER 2009-2010
PAST EXAMS: FALL QUARTER 2009-2010
---
This website is located at: http://www.physics.drexel.edu/~brigita/COURSES/PHYS-201_2009-2010/
---