<!body bgcolor="#748cdb"> <!body bgcolor="#a6b6ea">

PHYS 461 & 561: BIOPHYSICS
Course Instructor - Fall 2011/2012: Prof. Brigita Urbanc
---

	Lectures:	DISQUE 919, TUESDAYS & THURSDAYS: 11:00 am - 12:20 pm
	Office:		DISQUE 909
	Office Hours:	BY E-MAIL APPOINTMENTS
	Phone:		(215) 895-2726
	e-mail:		brigita@drexel.edu

---
Biophysics is an interdisciplinary science that employs and develops theories and methods of the physical sciences for the investigation of biological systems. The undergraduate PHYS-461 & graduate PHYS-561 courses are merged into one introductory biophysics course. Currently, biophysics is one of the fastest growing physics research areas that is vital to many other fields, including medicine, bioengineering, and biology. There are two major ways that the biological processes are affected by physics: (i) through physical principles undelying molecular interactions and (ii) through development and application of physical methods to studies of biological systems: DNA, proteins, lipid membranes, and cells.
The topics that will be presented throughout the course include an introduction to the elementary structure of DNA, proteins, membranes, and cells, and the physical principles that govern the resulting structures. Here, the physical quantities such as temperature, energy, enthalpy, entropy, and free energy will be employed to understand why a biological system choses particular state at conditions under study.
In total, six homework assignments will be given to both undergraduate and graduate students with extra problems for the latter. The midterm and final exam will include extra problems for graduate students.
---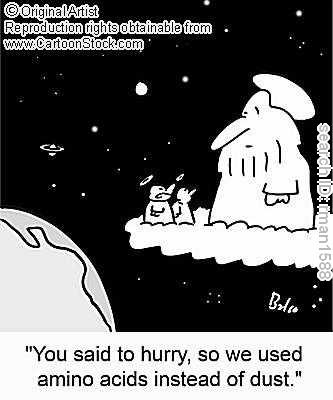 REQUIREMENTS AND OTHER INFORMATION
TEXTBOOK:
Rob Phillips, Jane Kondev, and Julie Theriot
Physical Biology of the Cell
Garland Science, 1st edition, 2008
ISBN-10: 0815341636
ISBN-13: 978-0815341635



COURSE UPDATED SYLLABUS (10/20/2011).
LECTURE NOTES: FALL: QUARTER 2011-2012
HOMEWORK ASSIGNMENTS: FALL QUARTER 2011-2012

HOMEWORK #1: Textbook, Ch. 5, Problems: 5.7 (ALL); 5.8 (ALL); 5.3 (only GS)
HOMEWORK #2: Textbook, Ch. 6, Problems: 6.2 (ALL); 6.8 (ALL); 6.3 (only GS)
HOMEWORK #3: Textbook, Chs. 6-7, Problems: 6.1 (ALL); 6.7 (ALL); 7.3 (only GS)
HOMEWORK #4: Textbook, Chs. 7-8, Problems: 7.6 (ALL); 8.8 (ALL); 8.10 (only GS): DUE Friday, 11/18/2011, at 4:00 PM
HOMEWORK #5: Textbook, Ch. 9, Problems: 9.2 (ALL); 9.7 (ALL); 9.9 (only GS): DUE Friday, 12/02/2011, at 4:00 PM
HOMEWORK #6: Textbook, Chs. 10-11, Problems: 10.6 (ALL); 11.3 (ALL); 11.4 (only GS): DUE Friday, 12/02/2011, at 4:00 PM




---

This website is located at: http://www.physics.drexel.edu/~brigita/COURSES/BIOPHYS_2011-2012/

---