A winning team !!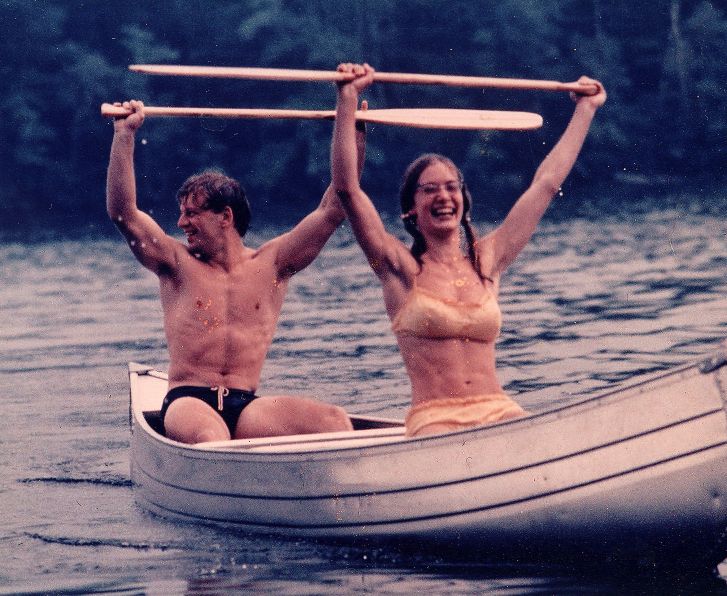 Bob Gilmore and Claire Elaine Gilbert.
Lake Winnipesaukee, 1965 or 1966.
What a difference an X makes.


The initiation: Bob at 25 and Claire at ''21''.
Claire 40 years later, still ''21'' in the same dress.


Claire at the end of her rope with Bob.
Come into the woods with me. There's this big old Apple Tree. Been there since ...


Along the way Claire became proficient at Judo (nikyu).
Mercifully, all the pictures of Claire beating up on Bob have evaporated.


Bob Gilmore and Claire Gilbert Gilmore
Background: Ellen Tabb (left) and Betsy Bardeen Greytak (right).
In: To BWV 129 - Gelobet sei der Herr (Chor, 100 sec.)
Out: To BWV 79 - Der Himmel Lacht! die Erde jubilieret


Flash script by http://www.jeroenwijering.com/?item=Flash_MP3_Player

Bob Gilmore and Claire Gilbert Gilmore.
Best People: Ellen and Elwyn.


We win.


Claire in Chicago Basin chasing the bears away.


Claire with Marc and her car, with our lake in the background
and our home (invisible) on the left.


Claire holding Marc, sitting on Keith


Bob
watching over
M & K
slumbers
not nor
sleeps


Claire happy, toujours overlooking La Ville Lumiere.
Bob happy and healthy again, overlooking La Ville Lumiere again.


Happiness is at home in the Adirondacks.
Claire, toujours vingt et une, at her 40th reunion, under her dorm.


Bob and Jean. Bob and Claire.


Claire in the courtyard of the Hotel des Grandes Ecoles, Paris V, 2001.


The professors Gilmore on the campus of Trinity College, Dublin,
where the beautiful one ($\ne Bob$) spent her sabbatical, Spring 2006.




To see our homes click here.






Bob and Claire
Charcoal on Vellum
Week before Christmas, 2003
by an excellent artist, Place du Teatre, Paris




Thanks to all my helpers:
My Muse - Claire
Tim Jones
Dan Cross
Last update: October 10, 2012