Home
About Me
Research
Schedule
Links
Contact
Drexel Physics
Drexel University

John Schreck's attempt at a personal website
Physics 201 summer students check here for information/updates. Eventually you will be re-directed to the official 201 webpage.
I'm an all around physicist. Currently, I am working on protein folding! It is fantastic.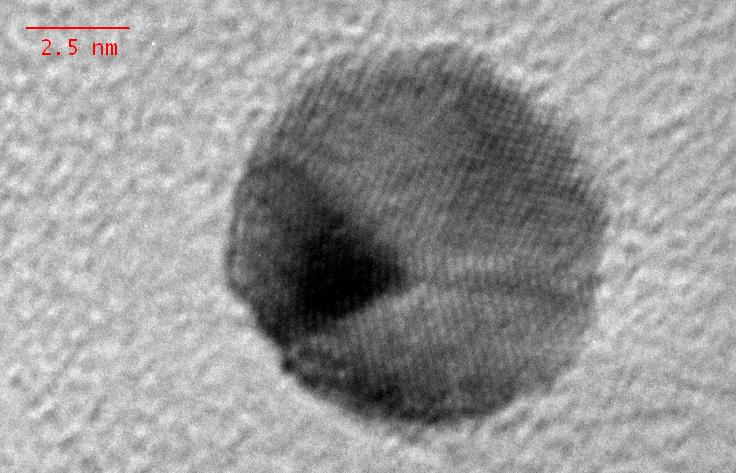 This is a picture of a gold nanoparticle taken by my buddy David using a TEM. Those fringes you see are actual planes of atoms, stacked together. Wanna see more of David's pictures? Go here. Also, check out my girlfriend's totally awesome webpage.
---
"Physics is imagination in a straight jacket." ~ John Moffat

jss74 [at] drexel.edu